Description
CCI 400 Primers Small Rifle Box of 1000 (10 Trays of 100)
CCI 400 Primers are subjected to ongoing testing and improvement.
Therefore, CCI primers today are more sensitive, simpler to seat, and more suitable with both progressive and automatic loading equipment than they were in previous generations.
CCI 400 Primers make use of contemporary non-corrosive and non-mercuric initiator mixtures in order to achieve the cleanest possible burn.
Designed for reloading standard small rifle cartridges, the CCI 400 Small Rifle Primers comes in a box containing 1000 percussion caps.
CCI primers make use of non-corrosive and non-mercuric initiator mixtures that have been chosen for their ability to burn cleanly and efficiently.
All CCI primers have a bigger anvil area to accommodate for weapons that may have an off-centre firing pin, and they ( CCI 400 Primers ) are designed to flow smoothly through automated reloading equipment, which is a feature seen on all CCI primers.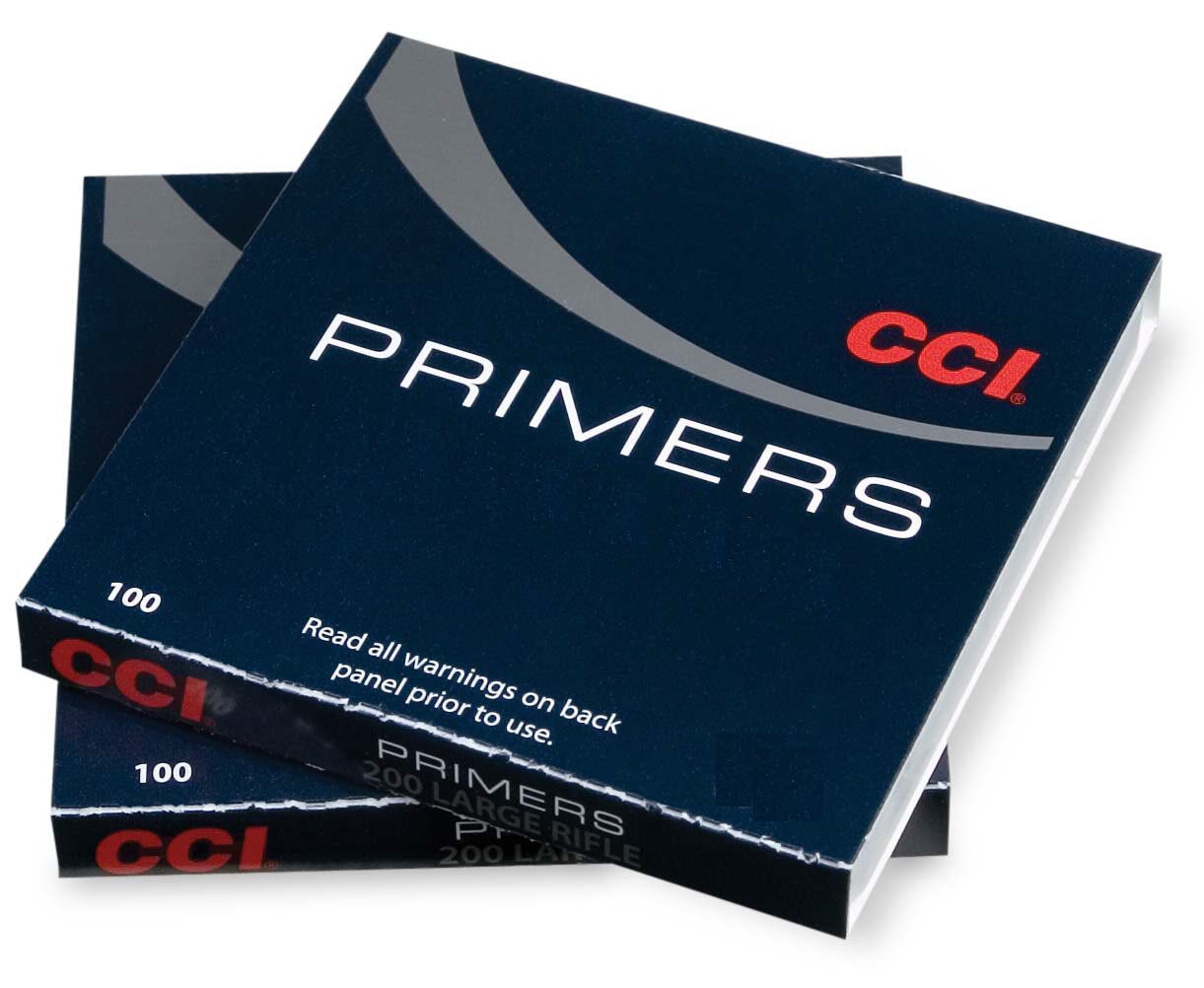 A cartridge is little more than scrap metal if it does not include a primer.
CCI was formed by Richard Speer in order to offer reloaders with a reliable source of component primers.
Primers were CCI's initial product, released years before the release of Mini-MagTM, Stinger®, and our other well-known ammunition lines.